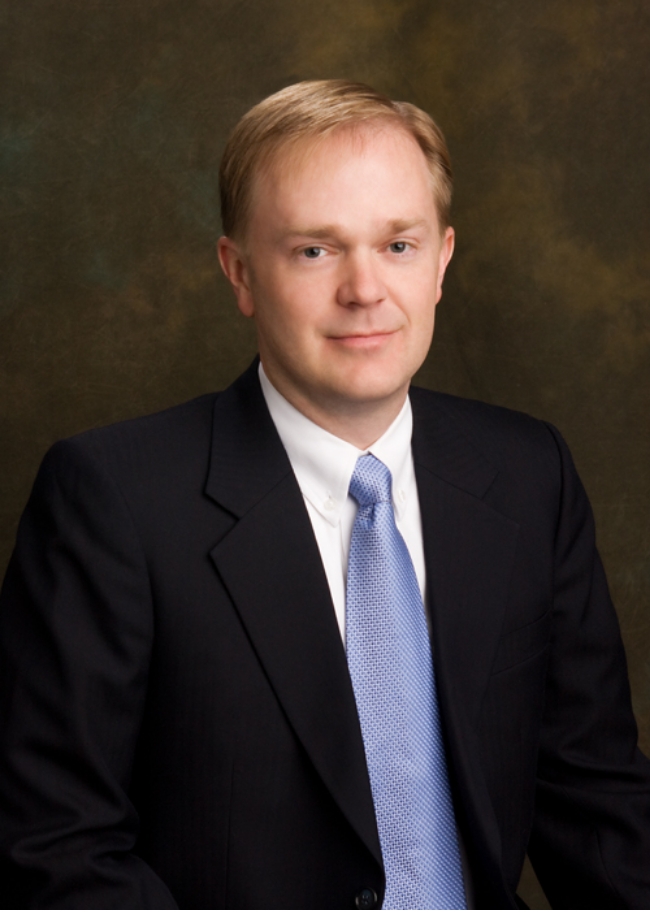 Faculty Advisor Jeffrey D. Dunn, PharmD, MBA
Chief Clinical Officer, Cooperative Benefits Group
Jeffrey D. Dunn, Pharm.D., M.B.A., is the President and CEO of Cooperative Benefits Group (CBG), a transparent pass-through PBM. Jeff has all pharmacy and formulary oversight responsibilities, including P&T/VAC, rebates, clinical programs, specialty, strategy, account management, industry relations, sales, etc.
Prior to his role at CBG, Jeff was Head of Clinical Pharmacy at Haven, the Amazon, Berkshire Hathaway, JPMorgan Chase health care venture. Previous role was Vice President, Clinical Strategy and Programs and Industry Relations at MagellanRx (MRx). Prior to the business merger of MRx and Veridicus Health (VRx), Jeff was the Senior Vice President / Chief Clinical Officer / Board Member at VRx. MRx is a full service PBM and VRx incorporates PBM functions, P&T/formulary management, Medication Therapy Management (MTM)/Integrated Care Management (ICM), and government functions for commercial and Medicare Part D employer groups and health plans.
Jeff had formulary management, pricing, digital therapy, and clinical program responsibilities at Haven. Haven's mission was to transform health care to create better outcomes and overall experience, as well as lower costs, for its 1,2000,000 member lives.
At MRx/VRx, Jeff oversaw clinical functions, was involved in formulary (commercial and Medicare) management and benefit design, managed drug rebates, etc. He managed the P&T process and chaired the MRx VAC. He also helped set strategy, including specialty management, with an emphasis on aligning medical and pharmacy benefits, channel management, site of care management, and unique benefit designs. MRx provides services to two million commercial members, 100,000 Medicare Part D members, and twenty million Medicaid members.
Previously Jeff was the Formulary and Contract Manager/Pharmacy Director for SelectHealth. SelectHealth is part of the integrated Intermountain Healthcare system that is comprised of 25 hospitals, 150 physician clinics and surgery centers, and more than 1,000 employed community-based physicians. It provides medical and pharmacy benefits to over 700,000 commercial, Medicare, and Medicaid members.
Dr. Dunn earned his Doctor of Pharmacy degree from the University of Utah College of Pharmacy and his Master of Business Administration degree from the David Eccles School of Business at the University of Utah. What attracted Jeff to managed care were the same things that he still enjoys fifteen years after graduating from pharmacy school – the combination of clinical, financial, and operational aspects of health care; and the ability to find solutions that help populations improve outcomes and save money. Jeff has been able to save health plans, employer groups, and members (patients) millions of dollars, while improving health outcomes by helping develop integrated care management programs, a pharmacist-centric MTM program, specialty strategies, etc. Jeff also enjoys interacting and working with pharmacy residents and students – Jeff helped develop (and manage) the residency programs at SelectHealth, VRx, and MRx. Jeff and his wife, Sarah Jane, have endowed scholarships at the University of Utah Colleges of Pharmacy and Social Work. The Dunn's have four beautiful and talented daughters and currently live in Draper, UT.
Perspective on Real-Time CGM:
"One of the advantages of CGM relative to blood glucose test strips is the data points. We get a lot more data with the CGMs around trends and excursions. Hypoglycemia is a major concern in this space, but it is hard to quantify to payers, especially Pharmacy Benefit Managers. The more data we can get around true hypoglycemia, the better.
In my most recent organization, we have seen a lot of benefits of moving CGMs to the pharmacy benefit. If a payer is leery of changing their benefit, the easy thing to do is to start with a dual benefit that eases some concerns around appropriate utilization. Payers can look at their data and see some of the benefits under pharmacy, and it gives them a better idea holistically about what is going to be the long-term solution for their organization."