In The News
Featured Evidence
June 20, 2023

New Diabetes Technology and Therapeutics Supplement Highlights the Latest CGM Evidence and Insights  

Prescribing of CGM in clinical practice and payer coverage criteria have expanded considering the wealth of evidence and expert recommendations supporting more widespread use. As the body of evidence continues to grow, a new supplement in Diabetes Technology & Therapeutics offers insights from leading clinicians on the latest findings and practical application of CGM. The...

Learn More
November 11, 2022

WISDM Trial: Hypoglycemia Avoidance Associated with rtCGM Sustained Out to 12 Months in Older Adults

Learn More
June 21, 2021

Effect of Continuous Glucose Monitoring on Glycemic Control in Patients with Type 2 Diabetes Treated with Basal Insulin: A Randomized Clinical Trial

Learn More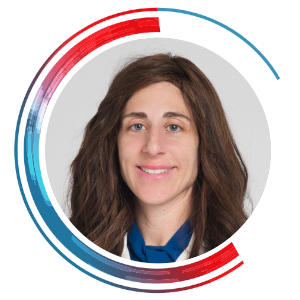 Latest Expert Interview
Addressing Disparities in Care with Evidence-Based Utilization of Diabetes Technology
Expert: Diana Isaacs, PharmD, BCPS, BCACP, BC-ADM, CDCES, FADCES, FCCP, Endocrine Clinical Pharmacy Specialist, Co-Director, Endocrine Disorders in Pregnancy, Cleveland Clinic Endocrinology & Metabolism Institute
Summary: Opportunities to improve care quality and reduce costly resource utilization in diverse patient populations with evidence-based utilization of CGM
Watch Now
View All Interviews
Value of CGM
more patients using rtCGM achieve HEDIS-compliant HbA1C<8% compared with BGM 1 1. Karter AJ, et al. JAMA. 2021;325:2273-2284. doi: 10.1001/jama.2021.6530.
of patients report modifying lifestyle choices due to rtCGM feedback 2 2. Ehrhardt N, et al. Clin Diabetes. 2020;38:126-131. doi: 10.2337/cd19-0037.
in PMPM savings in T2 diabetes related costs according to claims analyses of rtCGM users 3, 4 3. Norman GJ, et al. Diabetes Technol Ther.
2022;24:520-524. doi: 10.1089/dia.2021.0525.

4. Isaacson B, et al. J Diabetes Sci Technol.
2022;16:383-389. doi: 10.1177/1932296820955228.
Advisory Board