June 1, 2023
Population Health
Article / Publication

Despite Medicare making strides toward improving access with expanded coverage criteria in recent years, experts in the field of endocrinology are speaking out on the importance of reaching underserved populations with the "potentially life-changing benefits" of CGM technology. In addition to expanded coverage eligibility, Richard M. Bergenstal, MD, noted that access to CGM must be simplified by making the technology more readily available in clinic and community settings. To support these efforts, Irl B. Hirsch, MD, called on the role of patient and provider education for driving appropriate uptake and utilization. Managed care and payer professionals will find these expert insights valuable for addressing disparities in diabetes care and outcomes among members affected by SDOH.
Learn More
October 3, 2022
Population Health
Article / Publication

Source: Population Health Management
Programmatic integrated approaches have been used successfully and cost-effectively to manage various chronic conditions. The incorporation of rtCGM in similar integrated approaches to diabetes management presents an opportunity to improve quality outcomes and reduce costs on a population level. This publication details the evidence to suggest it may be time to support broader adoption to incorporate the use of rtCGM.
Learn More
September 15, 2022
CGM Technology and Digital Health
CE Activities

CME INFORMATION

Release Date: 9/15/2022
Expiration Date: 9/15/2023
TARGET AUDIENCE
This activity is intended for primary care physicians and internal medicine physicians.
LEARNING OBJECTIVES
Upon completion of this activity, participants will:
Have increased knowledge regarding the Data supporting use of rtCGM in practice
Have greater competence related to Implementing practical strategies for
using rtCGM in practice
Learn More
July 15, 2022
Clinical Outcomes
Conference Updates

This infographic recaps real-time continuous glucose monitoring (rtCGM) abstracts from the 15th International Conference on Advanced Technologies & Treatments for Diabetes (ATTD 2022) – where innovation in diabetes medicines and treatments, cutting-edge technologies, and the latest research is presented. These abstracts are pertinent to managed care and payer decision makers and help characterize the value of rtCGM in improving clinical outcomes, decreasing avoidable healthcare utilization, and decreasing the burden of diabetes care management.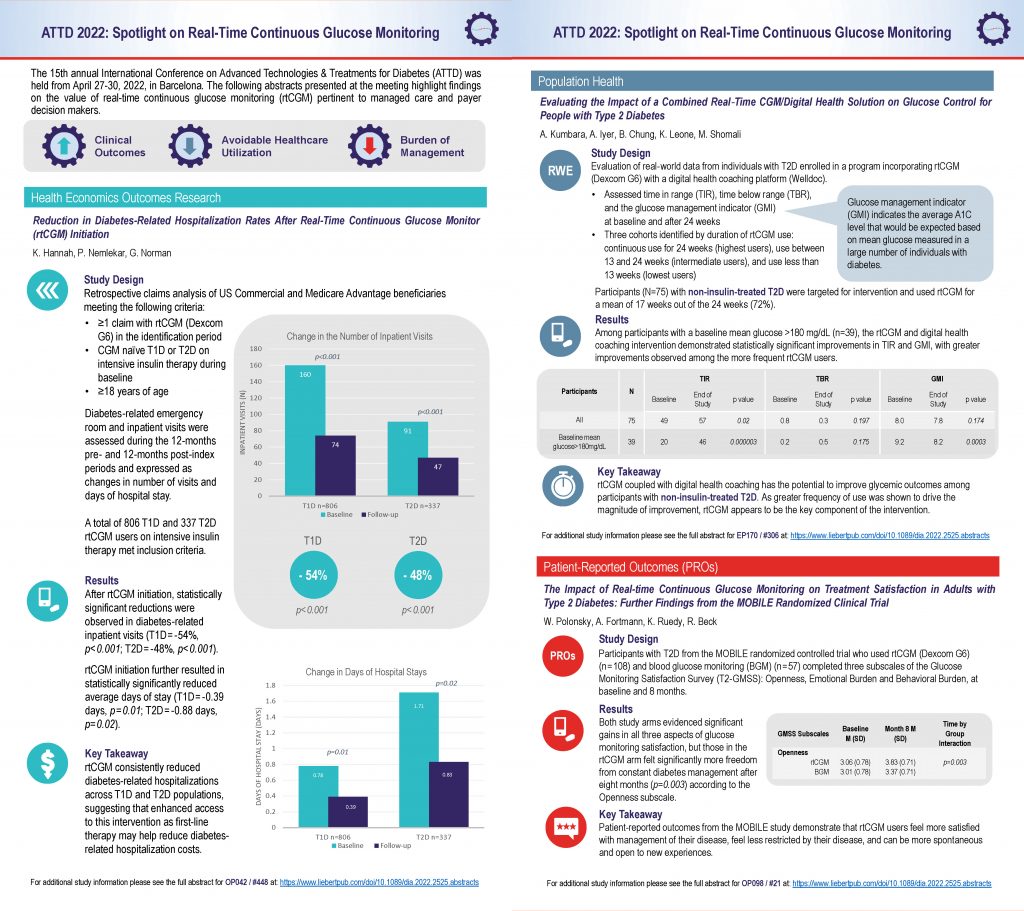 Learn More
May 19, 2022
Coverage and Benefit Design
Video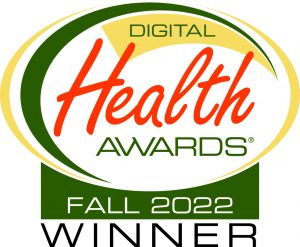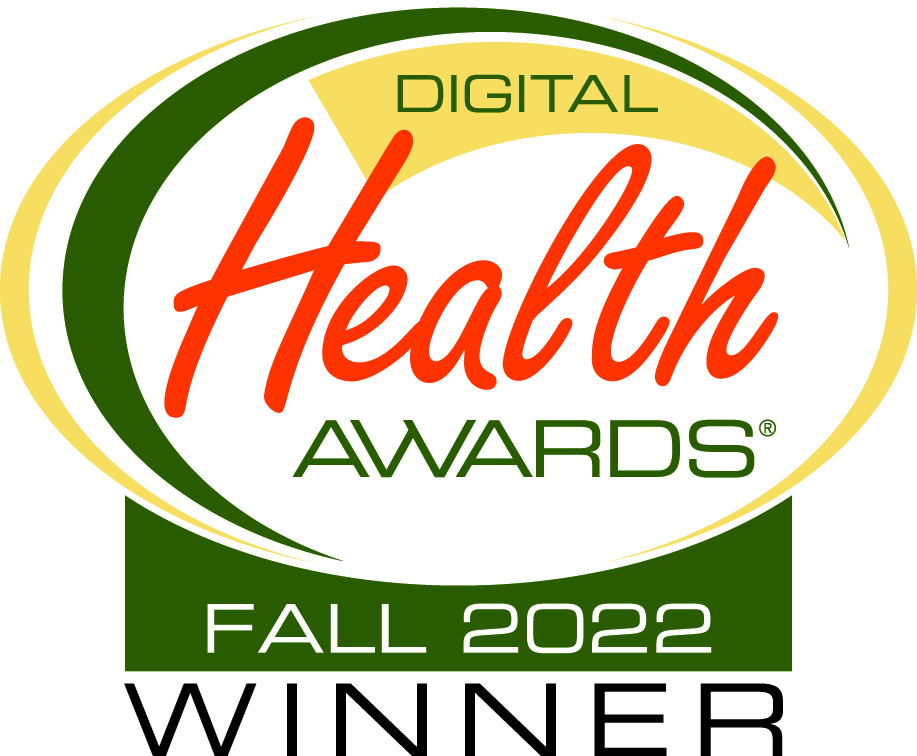 The American Diabetes Association (ADA) Standards of Medical Care represent the latest evidence-based recommendations for guiding clinical practice. According to the most recent edition of these guidelines, Level A evidence from the MOBILE study supports the use of real time continuous glucose monitoring (rtCGM) in patients with insulin-treated type 2 diabetes (T2D) regardless of regimen. The findings from the MOBILE study likewise demonstrate the value of rtCGM across typically underserved demographics of patients impacted by social determinants of health (SDOH). Taking the ADA recommendations into consideration, payers are formulating coverage policies that facilitate appropriate access to rtCGM, improved outcomes in T2D, and proven per-member-per-month (PMPM) cost savings.
Video Summary
March 9, 2022
Coverage and Benefit Design
Guidelines / Policy


Source: Center for Health Care Strategies
Published: January 2022
LEARN MORE
February 3, 2022
Clinical Outcomes
Coverage and Benefit Design
Infographic

Payer Insights Infographic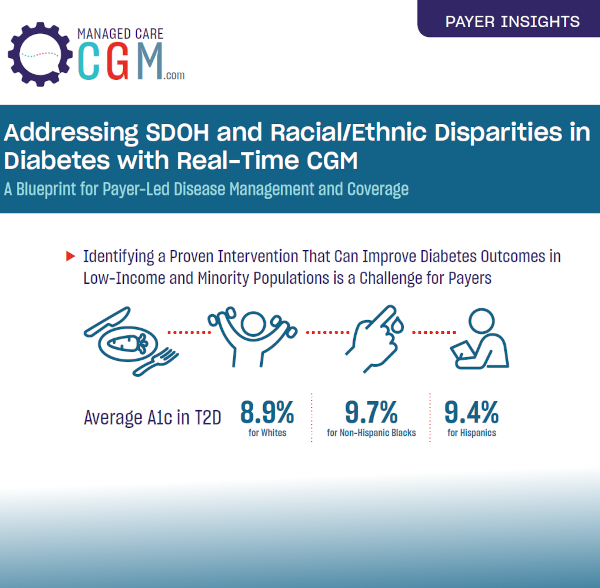 Learn More
January 4, 2022
Clinical Outcomes
Featured News & Info
Video
October 22, 2021
Coverage and Benefit Design
Article / Publication / CGM Best Practices

Managed Care Insights Brief

Learn More