September 15, 2023
Clinical Outcomes
This video resource highlights evidence—presented at the 83rd American Diabetes Association (ADA) Scientific Sessions—demonstrating the clinical, economic, and humanistic value of continuous glucose monitoring (CGM) in type 2 diabetes (T2D) for managed care and payer professionals. Abstracts presented in this video underscore the burden of hypoglycemia in T2D and the potential for CGM to improve clinical outcomes and manage disease-related costs regardless of treatment regimen or prescriber type. Key areas of focus pertinent to managed care and payer professionals include the benefits of CGM initiation on Healthcare Effectiveness Data and Information Set (HEDIS) measure performance, utilization of emergency department/hospital services, and patient adherence. This information is delivered in a multimedia infographic format, with quotes from managed care and payer key opinion leaders interspersed for maximum impact. The video concludes with a summary of best practices to facilitate streamlined coverage and access to CGM in alignment with the latest clinical evidence and expert recommendations.
August 3, 2023
Clinical Outcomes
Article / Publication
This article reports key findings from recent randomized, observational, and retrospective studies investigating use of CGM in type 2 diabetes (T2D) individuals treated with basal insulin only and/or noninsulin therapies. Data from 29 studies were reviewed and analyzed. Both randomized and prospective/retrospective studies have demonstrated significant glycemic improvement, reductions in diabetes-related events and hospitalization rates, and cost benefits of persistent CGM use by individuals with T2D who are treated with basal insulin only, basal plus noninsulin medications, and noninsulin medications without insulin. In 23 (79%) of the 29 studies reviewed, investigators reported associations between CGM and improvements in HbA1c and/or key CGM metrics. These findings, alone, provide strong evidence that supports providing access to this technology to those with T2D who are less intensively treated. The narrative presents an evidence-based rationale for expanded access to CGM within the T2D basal insulin only and/or noninsulin treated population. Recent clinical guidelines from the American Diabetes Association and American Association of Clinical Endocrinology now endorse CGM use in individuals treated with nonintensive insulin regimens. Access in the basal insulin only population has expanded since the start of this project. CGM should be made readily available to all individuals with diabetes who are able to use this technology safely and effectively.
Learn More
July 14, 2023
Clinical Outcomes
CE Activities

Intended Audience: This activity is designed to meet the educational needs of medical directors, registered nurses, pharmacy directors, clinical pharmacists, specialty pharmacists, quality directors, as well as network physicians affiliated with various MCOs, health systems, and other payer organizations.
Credit Available: Up to 1.5 credit hours available for nurses (ANCC), pharmacists (ACPE), and physicians (AMA PRA Category 1 Credit™)
Expiration Date: October 31, 2024
Click Here to Begin!
Educational Objectives
After completing this activity, the participant should be better able to:
Assess clinical evidence and professional society guidelines for CGM systems in patients with type 1 or type 2 diabetes
Characterize the impact of rtCGM on clinical measures of diabetes care
Implement medical and pharmacy benefit design strategies to support appropriate access to rtCGM and develop evidence-based clinical criteria
Expert Faculty
Jointly provided by Impact Education, LLC, and Medical Education Resources.
This activity is supported by an independent educational grant from Dexcom, Inc.
July 13, 2023
Clinical Outcomes
CE Activities
Intended Audience: This activity is designed to meet the educational needs of diabetologists and endocrinologists, primary care physicians, obstetricians and gynecologists, nurses, nurse practitioners, physician assistants, pharmacists and other clinicians involved in the management of people with diabetes.
Credit Available:
Physicians – maximum of 1.50 AMA PRA Category 1 Credit(s)™
ABIM Diplomates – maximum of 1.50 ABIM MOC points
Nurses – 1.50 ANCC Contact Hour(s) (0 contact hours are in the area of pharmacology)
Pharmacists – 1.50 Knowledge-based ACPE (0.15 CEUs)
Expiration Date: June 30, 2024
Click Here to Begin
Educational Objectives
Upon completion of this activity, participants will:
Have increased knowledge regarding the data on rtCGM use for patients with diabetes
Demonstrate greater confidence in their ability to use data from rtCGM to improve the management of diabetes
Expert Faculty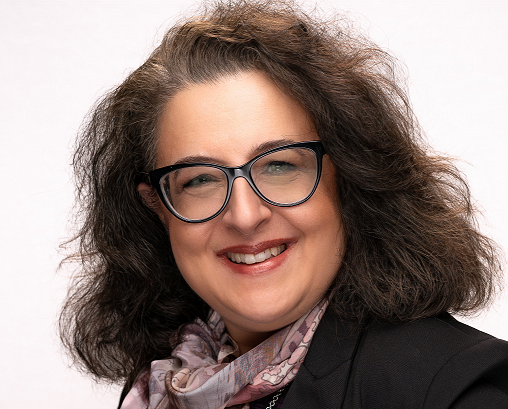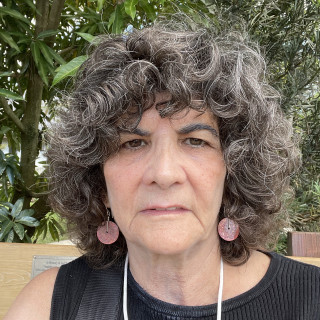 Jane Jeffrie Seley, DNP, MPH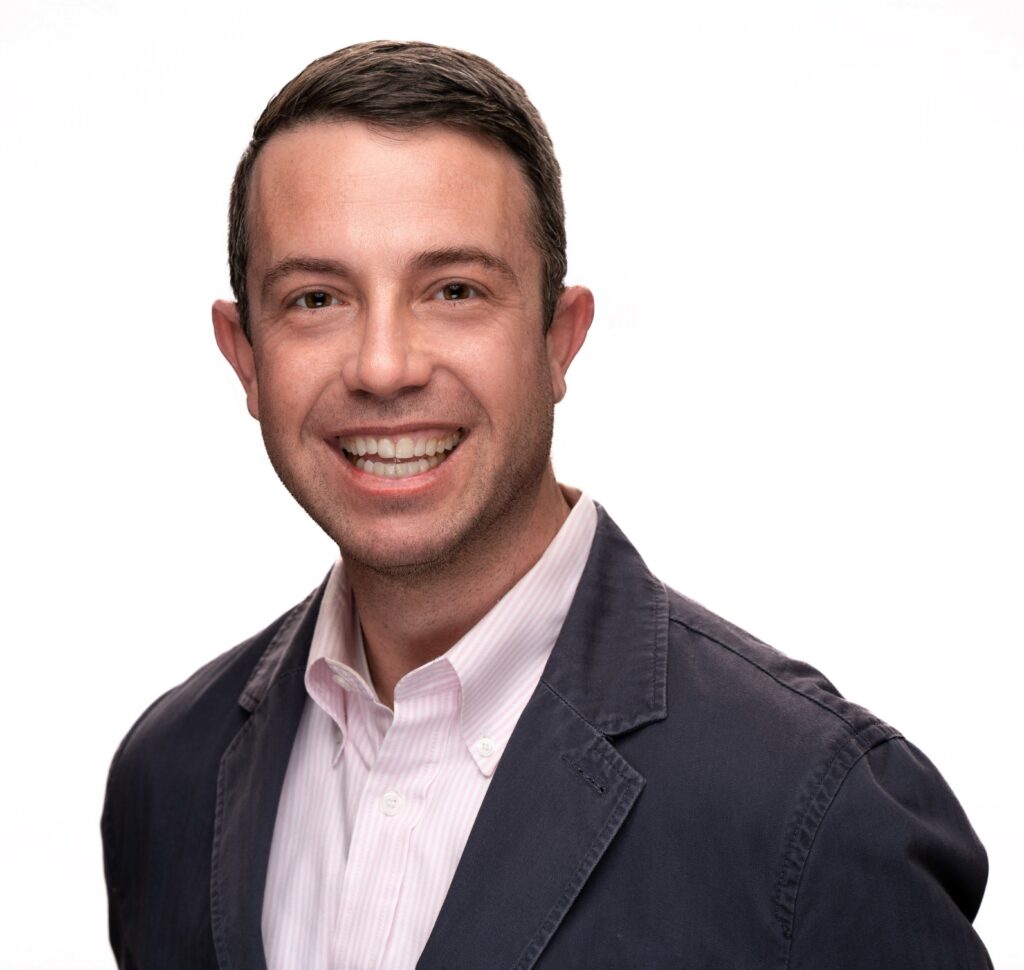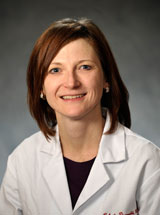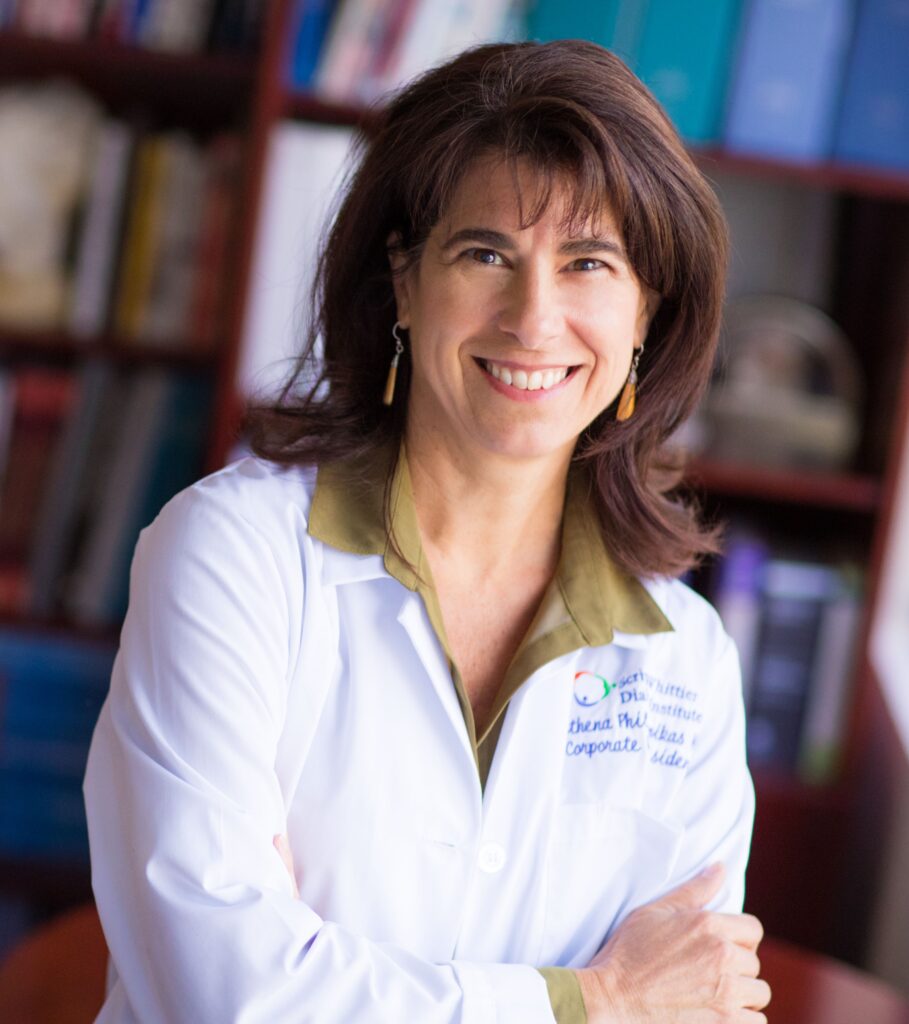 Athena Philis-Tsimikas, MD
This activity is supported by an independent educational grant from Dexcom, Inc.
June 20, 2023
Clinical Outcomes
Article / Publication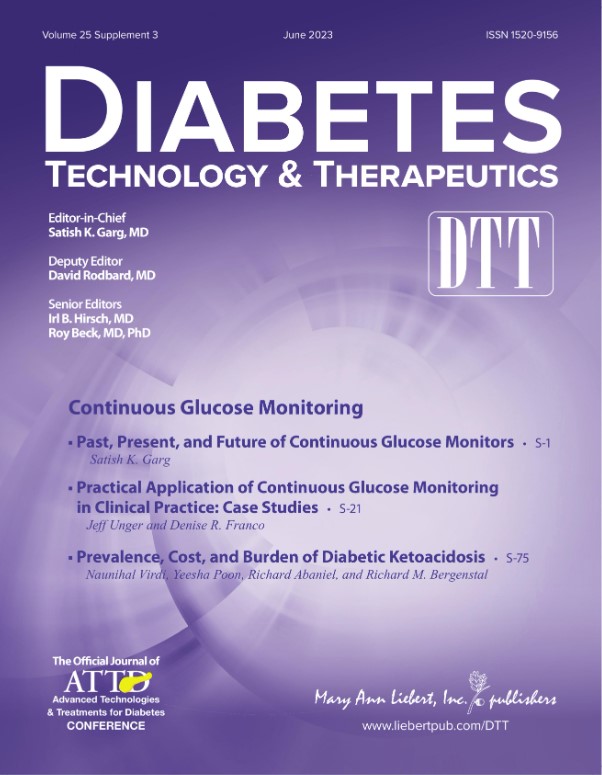 Prescribing of CGM in clinical practice and payer coverage criteria have expanded considering the wealth of evidence and expert recommendations supporting more widespread use. As the body of evidence continues to grow, a new supplement in Diabetes Technology & Therapeutics offers insights from leading clinicians on the latest findings and practical application of CGM. The supplement highlights real-world evidence and the unique role of CGM in the management of hypoglycemia and enhancing behavior modification among users of the technology. Special consideration is given to the economic impact of CGM and access issues that may be of particular interest to payer and managed care decision makers.
The articles included:
Past, Present, and Future of Continuous Glucose Monitors Satish K. Garg
Continuous Glucose Monitoring Impact and Implications of Real-World Evidence: Past, Present and Future James R. Gavin III and Clifford J. Bailey
What Role Might There Be for Continuous Glucose Monitoring in the Assessment of Diabetes Risk? Eden Miller, William H. Polonsky and Kevin Miller
Practical Application of Continuous Glucose Monitoring in Clinical Practice: Case Studies Jeff Unger and Denise R. Franco
Advancements in Diabetes Technology Are Outpacing the Evidence Michael Rickson, Eugene E. Wright Jr., Anila Bindal and Laith Ghonim
One Size Fits All Versus Individualized Medicine in Type 1 Diabetes Management L. Kurt Midyett
Is Continuous Glucose Monitoring a Tool, an Intervention, or Both? Eugene E. Wright Jr. and Savitha Subramanian
Continuous Glucose Monitoring Use in Older Adults for Optimal Diabetes Management Medha N. Munshi
Personalized Glycated Hemoglobin in Diabetes Management: Closing the Gap with Glucose Management Indicator Timothy C. Dunn, Yongjin Xu, Richard M. Bergenstal, Watru Ogawa and Ramzi A. Ajjan
Prevalence, Cost, and Burden of Diabetic Ketoacidosis Naunihal Virdi, Yeesha Poon, Richard Abaniel and Richard M. Bergenstal
June 8, 2023
Clinical Outcomes
Article / Publication
HbA1c has been a mainstay for assessing glycemic management for the better part of 40 years, largely due to its robust correlation with diabetic vascular complications as demonstrated in the Diabetes Control and Complications Trial (DCCT). As CGM becomes more firmly established as standard of care, there is now a growing body of literature showing that TIR also is strongly associated with chronic complications. Dr. Roy W. Beck recently reviewed this evidence in light of a post hoc analysis of the DEVOTE trial by Bergenstal et al. Managed care and payer decision makers will find this expert commentary useful as it concisely summarizes the data demonstrating the validity of TIR as a clinical measure in diabetes care.
Beck RW. The Association of Time in Range and Diabetic Complications: The Evidence Is Strong. Diabetes Technol Ther. 2023;25:375-377. doi: 10.1089/dia.2023.0141.
Learn More
June 6, 2023
Clinical Outcomes
Infographic
May 4, 2023
Clinical Outcomes
Video

Continuous glucose monitoring (CGM) represents a key intervention for advancing the management of diabetes and enhancing the patient experience. Importantly, pharmacy professionals remain instrumental in CGM access and related patient education efforts. Although diabetes technology has seen increased uptake over the past several years, recent innovation in real-time CGM (rtCGM) highlights an opportunity for increased patient engagement and quality improvement in managed care. During this AMCP Northwest Affiliate CE dinner meeting held on April 13, 2023, experts Nicole Ehrhardt, MD and Carly Rodriguez, PharmD, FAMCP, reviewed evidenced-based recommendations supporting the use of rtCGM in a broader population of insulin-treated patients. A panel discussion featuring regional managed care leaders explored the value of rtCGM in optimizing outcomes and reducing resource utilization among members with diabetes.
January 18, 2023
Clinical Outcomes
Article / Publication
International diabetes experts recently collaborated to provide recommendations on how to optimize CGM-derived glucose data collection in clinical studies, including the specific glucose metrics and specific glucose metrics that should be evaluated. These consensus recommendations have been endorsed by key professional organizations, including the American Association of Clinical Endocrinologists, the American Diabetes Association, the Association of Diabetes Care and Education Specialists, Diabetes India, the European Association for the Study of Diabetes, the International Society for Pediatric and Adolescent Diabetes, the Japanese Diabetes Society, and the Juvenile Diabetes Research Foundation. This recommended standardized approach to CGM data collection and reporting in clinical trials will encourage the use of uniform metrics and enhance the interpretability of CGM data. Managed care and payer professionals should note that these metrics offer a body of useful information beyond HbA1c to inform therapeutic and treatment decisions, particularly related to hypoglycemia, postprandial hyperglycemia, and glucose variability.
Battelino T, Alexander CM, Amiel SA, et al. Continuous glucose monitoring and metrics for clinical trials: an international consensus statement. Lancet Diabetes Endocrinol. 2023;11:42-57.
Learn More
January 6, 2023
Clinical Outcomes
Guidelines / Policy
The 2023 Standards of Medical Care in Diabetes found Grade A evidence supporting the use of RT-CGM in adults with T1D or T2D on intensive insulin therapy and in adults with T2D on basal insulin. The American Diabetes Association (ADA) found Grade B evidence supporting the use of RT-CGM in children and adolescents with T1D on intensive insulin therapy and Grade E evidence for use of RT-CGM in children and adolescents with T2D on intensive insulin therapy. When used as an adjunct to pre- and postprandial BGM, RT-CGM can help to achieve HbA1c targets in pregnant patients with diabetes (Grade B). Based on input from experts, the ADA recommends continued access to RT-CGM through third party payers to people who have been using this technology.
American Diabetes Association. 7. Diabetes Technology: Standards of Care in Diabetes—2023. Diabetes Care. 2022; 46(Suppl 1):S111-S27.
Learn More